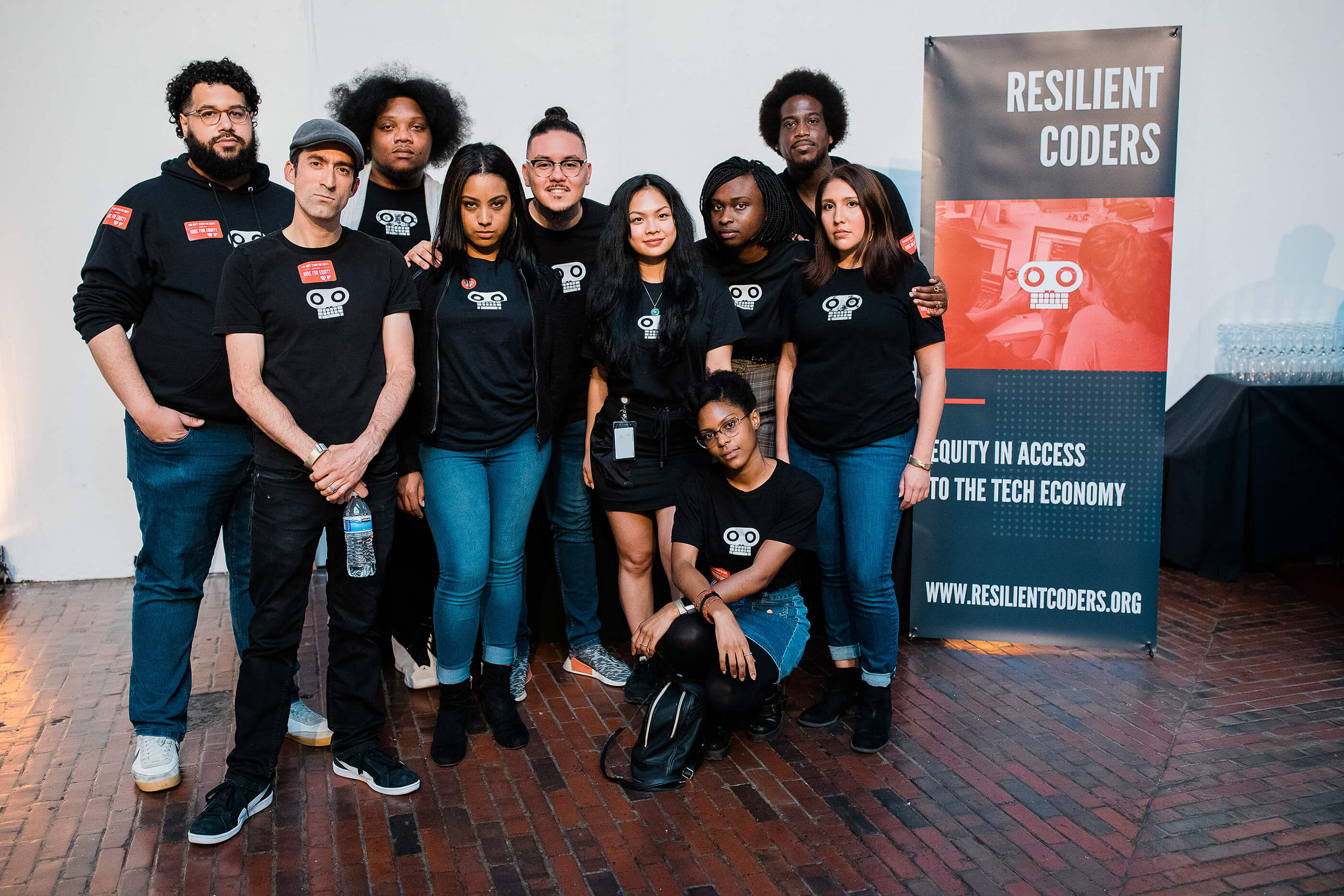 Leon Noel is an internationally recognized software developer and entrepreneur. Before joining the Resilient Coders team, he co-founded SocialSci, a scientific surveying company relied on by over 4000 academic institutions and held an associate position at Harvard University. Besides his lecturing work at Harvard Business School, MIT Sloan School of Business, and General Assembly, Leon has also worked with major brands such as Shawmut Construction, BMW and Capital One to help train their engineering teams and bring new technology to market. His technological pursuits have been featured in numerous publications including Tech Crunch, Black Enterprise, and the Boston Globe.
Bleh… I'm a black kid from South Philly that dropped out of Yale, started a company, joined Techstars, raised VC$, had his life shaken up by Bi-polar Disorder, found a passion for teaching, and can now see an open window into the tech economy for my brothers and sisters.
"Mine Eyes Have Seen the Glory of the Coming of the Lord" and we'll make it to the promised land…
Most of my code can be found on Github. Also, my current resume can be found here.
If looking to learn how to code, feel free to shoot me an email with Learning to code in the subject and I'll happily point you in the right direction.
I can be reached via email at leon.a.noel |AT| gmail |DOT| com or on twitter.
If looking for a developer to build the next big thing, I'm currently only taking new clients through HustleMVP - an agency focused on building MVPs for early stage companies.
---
This blog is built with Gatsby using gatsby-starter-lumen which was extended into what you see here by Victor Zhou's hard work.